Urbana, Chicago and Springfield: University of Illinois Press.
Séverine Arsène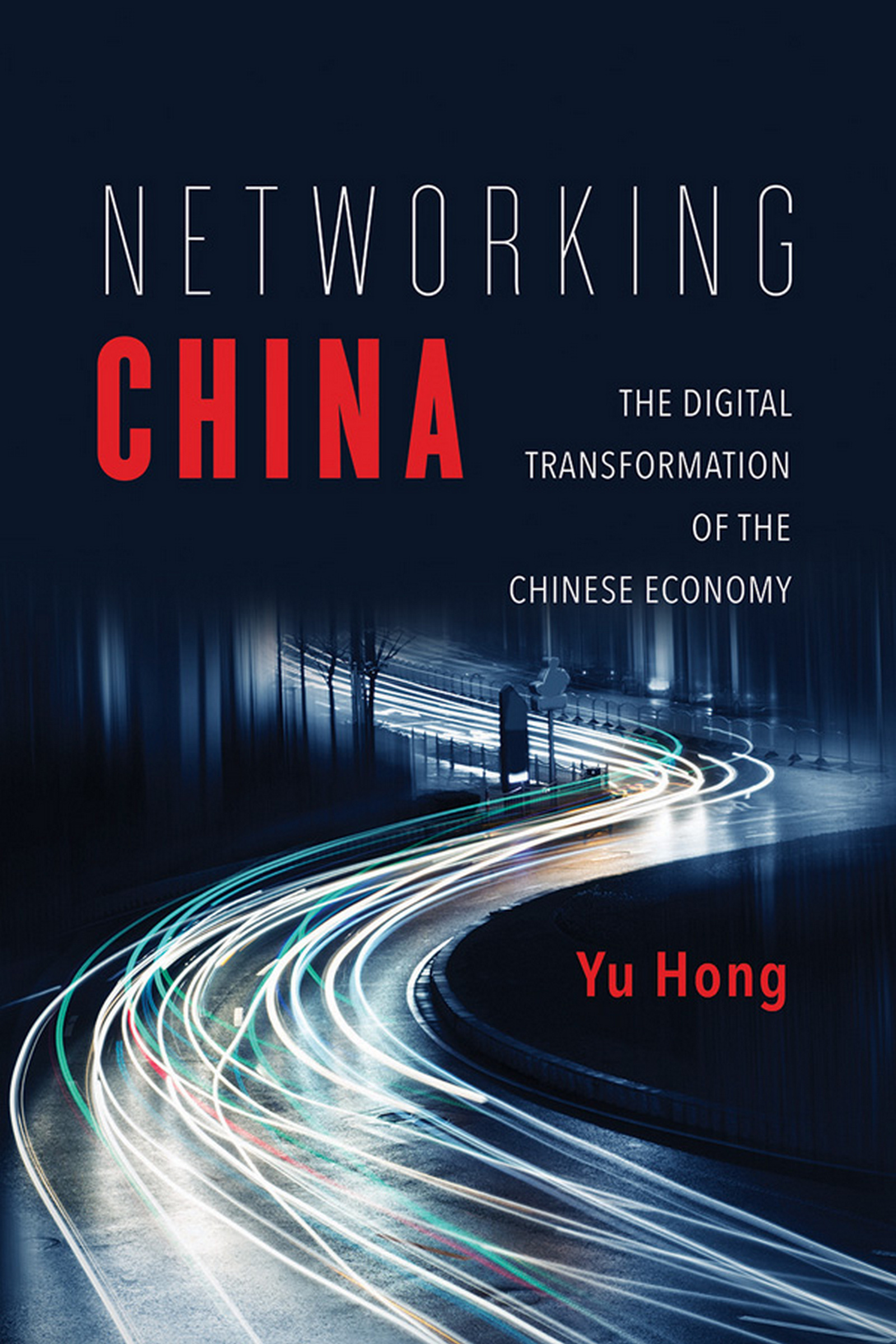 Yu Hong's book, Networking China, takes a clear stand in critiquing capitalism, detailing contradictions spawned by China's immersion in globalised production relations. New information technologies have been the "epicentre" of the economic and political transformations of the last 30 years. Hence, it is through the development of infrastructures and digital services since the 1980s that the author gauges these contradictions.
Each chapter considers a specific technological stratum, covering the same periods under different gazes: installation of telecommunication networks, then broadband networks, mobile networks, audio-visual and network convergence, and finally digital. The book draws upon sources from specialised Chinese media, official reports, and statistics, making for a dense and well-documented text that however risks losing the reader in details and chronology. The conclusions at each chapter's end help better understand the author's overall argument.
On the whole, the book narrates a sort of headlong rush of investment in telecommunications, led by the idea of "technological inevitability" (p. 149). Communication technologies are seen as both the ineluctable goal of global economic development and the means through which the economy can breathe anew and shake off capitalism's contradictions.
Thus, the choice of developing telecommunications seemed necessary to facilitate China's economic development in the 1980s and 1990s, as well as the transition to high speed and fibre optics after 2008. The conduits were gradually reconceptualised, first as a lever of economic development for national and foreign firms in China, then as a means for diffusion and exchange of cultural content. To ensure that the networks did not block the development of other sectors of the economy, priority was given to data transfers (useful for firms), broadband, and transition to digital.
This invariably went against the objectives of universal access in rural areas and affordable supply nationwide. The author describes the coexistence of new infrastructures' overcapacity alongside vast poorly-connected regions as well as the needs for information and cultural products being unmet or too expensive.
Now, the advent of digital giants in a context of media convergence is touted as a promise to resolve this development model's contradictions by offering new services, content, prospects, and stronger business models. These lucrative offers seem to meet real cultural needs and consumption demand. The government counts greatly on smart cities and on the whole economy's digital transformation, especially through the "Internet+" plan, a priority at the time of the book's writing (2015). More recently the "Made in China 2025" plan stretches and extends this strategy, notably in the artificial intelligence and robotization domains.
One of the book's merits is its tackling of the complexity of Chinese state capitalism and its place in global capitalism. During the 1980s and 1990s, the move to welcome foreign investment helped usher in an industrial model based on assembling and export, creating new supply chains that remodelled the world economy. It also led the sector along an enterprise logic with the advent of private and/or foreign shareholders of some firms and the adoption of new management practices in terms of human resources, for instance. Even companies deemed strategic, which have remained state-owned, have embraced such management methods, faced with viability compulsions.
This development model has created social and territorial inequalities as operators and suppliers of services and content are structurally encouraged to favour more viable market segments. Central government subsidy and sanction schemes (universal access, Western China Development Program) have not sufficed in countering this dynamic. Meanwhile, part-time work and low wages have proliferated in firms, contributing to a sharp rise in labour unrest in China.
The central government's difficulties in ensuring the implementation of nationwide development programs show the complexity of the "state run" development model and the possibility of success or failure of policies decided centrally. Often different administrations defend contradictory visions, whereas local public actors collude with transnational companies, shifting priorities in pursuit of higher returns on investment.
Finally, the book defends the idea that efforts to make China independent and raise its position on the value scale have long remained rather futile. During the 1980s and 1990s, the need for Western technologies motivated a gradual opening to foreign capital. But at the same time, China became dependent on foreign technologies. Given its place in the global supply chain, it is also dependent on international markets and its ability to provide cheap labour. Hong believes the need to keep salaries low, including through migration to western provinces, prevents the development of an internal market able to lower China's dependence and reduces investment capacity in advanced technologies. Again, web giants seem to hold the promise of making the necessary technological leap and developing the domestic market.
Published in 2017 with data up to 2015, the book offers keys for an essential understanding of the shocks in the telecommunications world today. The turmoil over Huawei, denied market access in many countries over cybersecurity risk fears, and the fracas around ZTE, temporarily blocked from US suppliers of electronic chips following sanctions in a trade war context, show how strategic the stakes are for China. The government has placed indigenous technologies development at the top of its priorities, especially with regard to semi-conductors and artificial intelligence. The key role of platforms such as Baidu, Tencent, and Alibaba as infrastructure financers, innovators, explorers of new markets, and promoters of new global norms also emerges clearly.
In conclusion, a question might be raised over recent transformations that have altered the balance of forces among stakeholders and policy priorities: would openness to international markets prevail while the Chinese market reaches a critical mass and strategic considerations are placed higher on the scale of priorities?
Translated by N. Jayaram
Séverine Arsène is associate researcher at Médialab, Sciences Po, France (

[email protected]

).