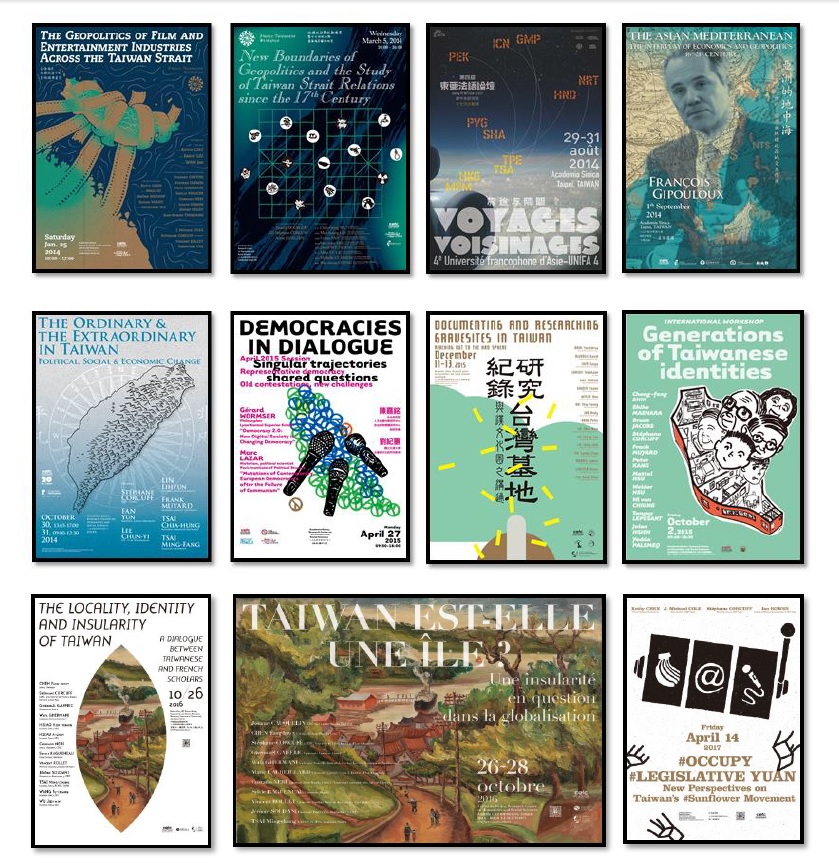 The Taipei Office was created in 1994 and is located at Academia Sinica since 1998.
Sébastien Billioud is its Director since 2017.

---
Upcoming

events
【

seminar in English

】
Chinese Ecological Civilization: from Slogan to Reality
By Jean-Paul Maréchal (Associate Professor, Paris-Sud University),
Jean-Yves Heurtebise (Assistant Professor, FuJen University & Associate Researcher CEFC),
Philip S. Golub (Professor of International Relations, American University of Paris) and
Paul Jobin (Associate Research Fellow, at the Institute of Sociology of Academia Sinica, Taipei)
March 6, 2019, 13:30-17:00 
Academia Sinica, Research Center for Humanities and Social sciences, Room 2A
---
Latest

News

Follow our latest news on our twitter account  (@cefctaipei) and facebook page (https://www.facebook.com/pages/CEFC-Taipei/1552033488390312?ref=aymt_homepage_panel)!
---
Contact

information

Room B110, Research Center For Humanities and Social Sciences, Academia Sinica, 128 Academia Rd. Sec. 2, Taipei, 11529, Taiwan 法國現代中國研究中心 – 台北分部 11529台北市南港區研究院路二段128號 中央研究院人文社會科學研究中心B110室 Tel : (886-2) 27 89 08 73 – Fax : (886-2) 27 89 08 74 – Email: cefc@gate.sinica.edu.tw
Opening hours:  Monday to Friday, 08:00-12:00  13:00-17:00
The borrowing of books is open to anyone, whether scholar or not. Bibliographic advice can be given to you (on site).