Speakers: Zhao Dayong (Independent filmmaker and photographer)
Co-presenter: David Bandurski (Journalist and editor, China Media Project – University of Hong Kong)
Reservation & Contact: Heipo Leung
cefc@cefc.com.hk / tel: 2876 6910
 Speakers:
Zhao Dayong graduated from China's Lu Xun Art Academy in 1992, where he specialized in oil painting, Zhao worked for a number of years as a professional artist and advertising director, first in Beijing and later in Guangzhou. In 1997, he founded Guangzhou Dake, a design company. He was also founding editor of Culture & Morals, a journal for the contemporary arts in China. Zhao began exploring the medium of digital video in 2002. His first documentary film, Street Life, premiered at Austria's Viennale in October 2006. Zhao's second documentary film, Ghost Town, a collage of stories that take place in the former government seat of Zhiziluo in remote northwestern Yunnan province, premiered at the New York Film Festival in 2009. His first fiction feature,The High Life, premiered at the Hong Kong International Film Festival in 2010, winning both the FIPRESCI Award and the Silver Digital Award. The High Life made its European premiere in the main competition at the Mannheim-Heidelberg International Film Festival in November 2010, where it won both the Werner Fassbinder Prize and the FIPRESCI Jury Prize. Zhao's first solo photography exhibition in Hong Kong, "Fables in a Ghost Town," will open at the Karin Weber Gallery on May 15, 2012.
David Bandurski is the founder of the Hong Kong-based indie film production company Lantern Films. An award‐winning journalist, David's writings have appeared in such publications as the Wall Street Journal and The New York Times. He is the editor of the China Media Project (CMP), a research program at the University of Hong Kong, and is currently at work on Citybound (Penguin, 2013), a nonfiction book about urbanization in China.
 Abstract:
In October 2011, a meeting of top Chinese Communist Party leaders released a policy document outlining "culture system reforms." They spoke of the need to bring about a "great rejuvenation of the Chinese people" through a flowering of creativity. The goal was also to strengthen China's international standing and "soft power." Despite these policy objectives, leaders sidestepped the issue of creative freedom, and retained the right to dictate and control what constitutes acceptable cultural activity. In this talk, visual artist and filmmaker Zhao Dayong personalizes these larger issues of creativity and the role of arts and culture in China by sharing his own experiences working against the grain and outside the "mainstream" as defined by the Party.
ALL INTERESTED ARE WELCOME!
This seminar will be held in English.
Sebastian Veg, Director of the CEFC, will chair the session.
Snacks and drinks will be served after the seminar.
Seats are limited. Please confirm your attendance.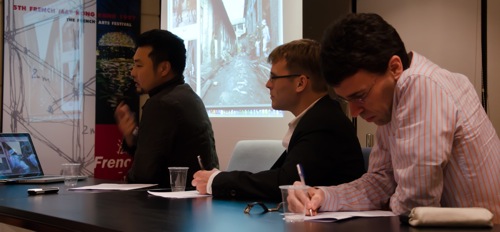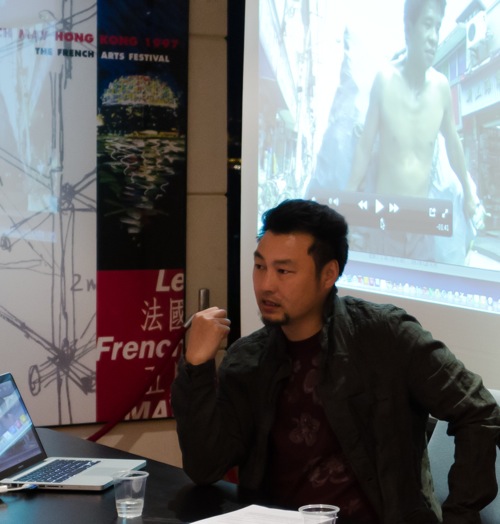 Update Required
To play the media you will need to either update your browser to a recent version or update your
Flash plugin
.