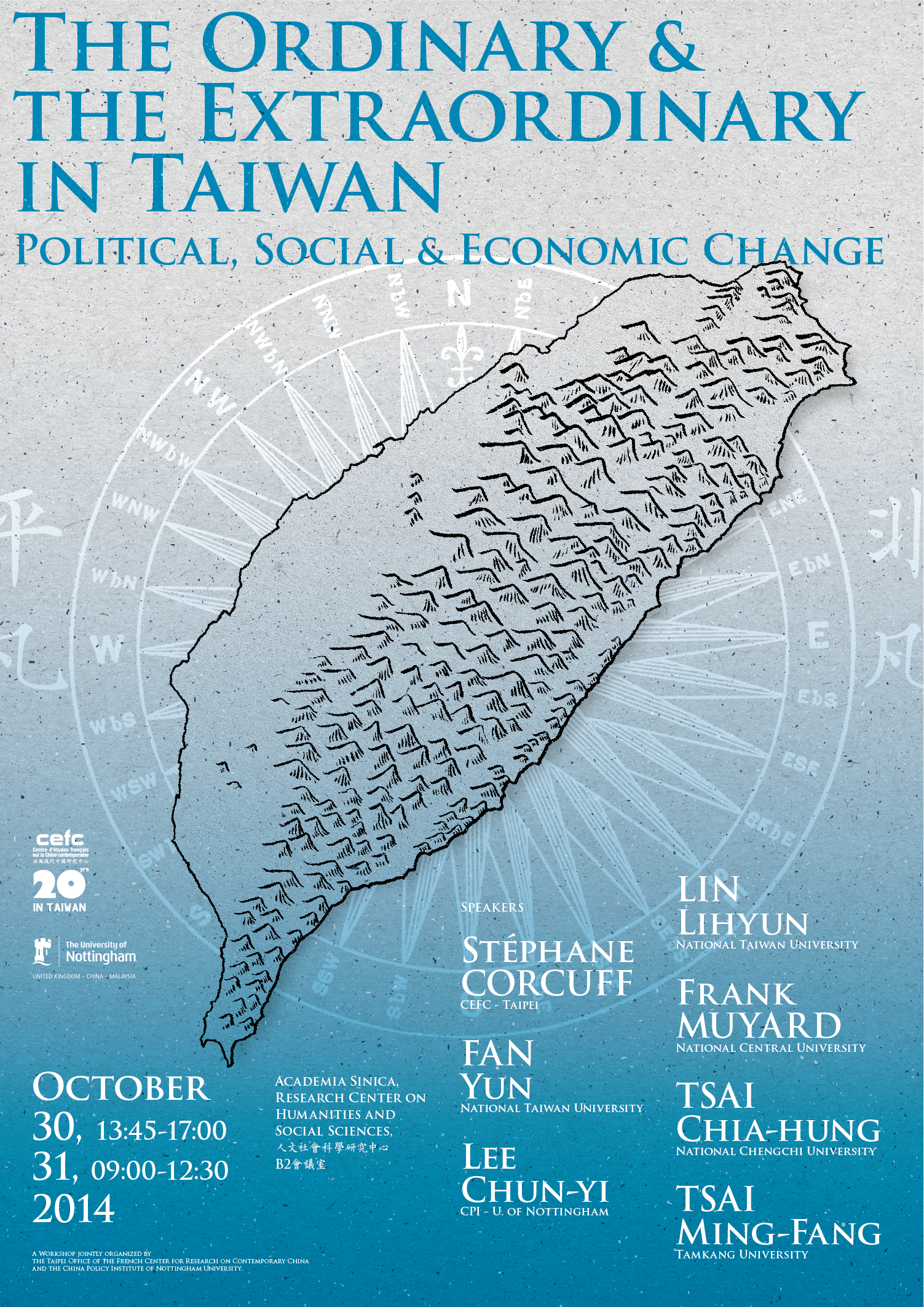 Being a vibrant democracy in the process of consolidation, Taiwan experiments change in many aspects of its social, economic, political and geopolitical life, and changes in ruling parties often induce major policy shifts.
"Change", however, is not only a matter of factual evolutions, it is also, if not sometimes more, a question of perceptions. If some changes are easily perceptible thanks to their suddenness, others, slower or subtler, might be detected by only comparing situations distant in time, over a range of several years, with the help of statistical studies. And the perception of what is a change can be politically interpreted: with the change of political majorities, policy changes that might be presented or thought as minor for one camp can be denounced as being a major change (or "threat" in politicized terms) by the other; while, conversely, a reform presented as a major policy change by one camp can appear to be in fact a well-marketed but minor policy alteration and denounced as timid or ineffective by the other.
It is thus not easy to evaluate what is "change" in political economy, foreign policy, or social programs, and beyond: the activism of the civil society, the state of the media, change in political and national identifications or cultural policies and so on so forth are promoted, contested and interpreted by activists, politicians, analysts if not by scholars, through lens: political platforms, corporate or private interests, ideologies, or more generally values, an essential factor in analyses and interpretations.
Scholars meeting for CEFC-Taipei office / Nottingham University-CPI will analyse policy shifts, on-going reforms, subtle alterations, major ruptures or changes called for and considered desirable by actors on the field that have occurred in recent years in Taiwan, with no specific reference to the change of ruling party, even though the 2000 and 2008 party changes have deeply impacted policies. This workshop is a continuation of the workshop held by the China Policy Institute in June 2014 at the University of Nottingham, aimed at discussing papers-in-progress on the changes in the media environment, political life, social movements, electoral rules, textbooks reforms, national identification.
Session 1 / Oct. 30 13:45 – 17:20
Frank Muyard, National Central University, CEFC
Shelley Rigger, Davidson College
Tsai Chia-hung, National Cheng-chi University
Session 2 / Oct. 31 09:00 – 12:30
Fan Yun, National Taiwan University
Stéphane Corcuff, CEFC
Lin Lih-yun, National Taiwan University
Lee Chun-yi, Nottingham University
For more information, please contact Stéphane Corcuff (
scorcuff@cefc.com.hk
)