Organised by
Hong Kong Institute for the Humanities and Social Sciences, The University of Hong Kong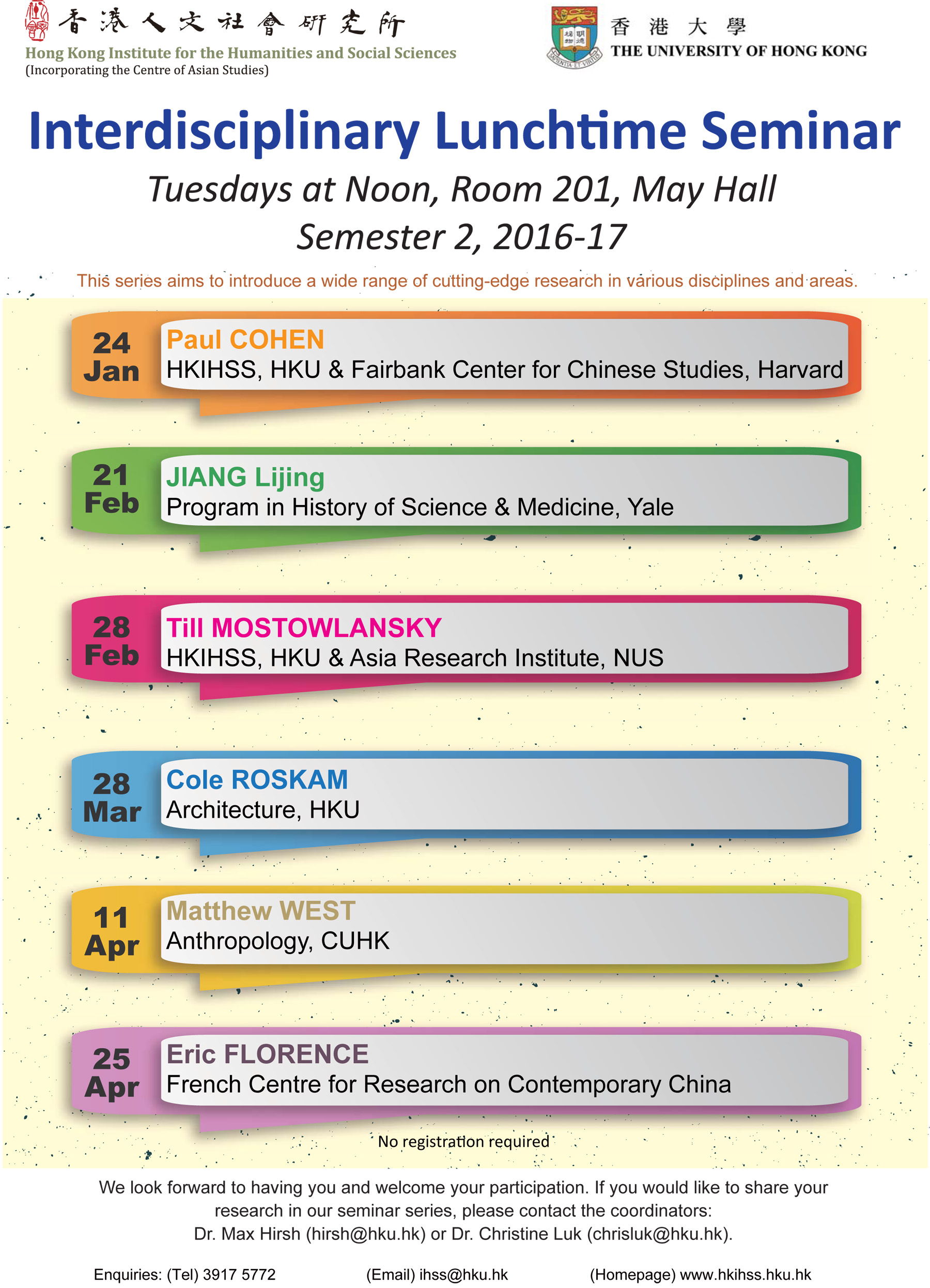 Speakers:
Eric Florence, Director of CEFC Hong Kong
Abstract:
If studies on migrant workers in post Mao China have investigated labor regimes, processes of identity formation and of the collective action among workers, the everyday spatial politics of illegalization and the subtle play of visibilisation and invisibilisation have not drawn much scholarly attention. In this presentation, I argue that in order to study the political economies of Post Mao China Special Economic Zones, one needs to take into account both labor regimes and the various institutional configurations which produce and perpetuate patterns of differential inclusion along continuums of statutory confinements. By drawing from a series of concepts drawn from the field of "border studies, such an attention, may contribute to a better understanding of the redeployment of state power on the one hand and of the very features of contemporary global capitalism on the other hand.
For further information , please contact HKIHSS at +852 3917 5722
Free admission, no reservation required.