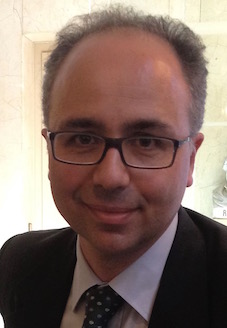 Researcher, Director of the CEFC Taipei
Professor, East Asian studies department, University Paris-Diderot (P7), Sorbonne Paris Cité
Contact
Email : sebastien.billioud@univ-paris-diderot.fr
+886-2-2789-0873
twitter : #cefctaipei
Affiliation
CEFC
East Asian studies department, University Paris-Diderot (P7), Sorbonne Paris Cité
Research fields
Cross-disciplinary approach (anthropology, history, intellectual history):
– Confucianism and its modern and contemporary fates
– The appropriation of Confucianism by religious organizations (the case of the Yiguandao)
– Confucianism and ideology- Confucianism and its modern and contemporary fates
– Religion and politics in Taiwan and China
– Taiwan as key center of "religious exports" to China and the world (project carried out in collaboration with Ji Zhe, INALCO)
Academic background
HDR/Habilitation, (INALCO, 2012);
Ph.D., Chinese studies (Paris 7, 2004);
HEC Paris (1993);
MA, Law (Paris 2, 1993)
Selection of main publications and forthcoming work
Books
Reclaiming the Wilderness, Contemporary Dynamics of the Yiguandao (work in progress)
[with Joël Thoraval], The Sage and the People, The Confucian Revival in China, Oxford and New York, Oxford University Press, 2015.
[with Joël Thoraval], Le sage et le peuple. Le renouveau confucéen en Chine, Paris, CNRS Editions, 2014, 449 pp. (2015 Bernheim Prize for the history of religions, AIBL, Institut de France)
Thinking through Confucian Modernity, A study of Mou Zongsan's Moral Metaphysics, Brill, Leiden and Boston, 2011.
Edited volumes
The Varieties of Confucian Experience, Brill, Leiden and Boston, forthcoming.
[with Joël Thoraval (EHESS)] Regards sur le politique en Chine aujourd'hui, Extrême-Orient Extrême-Occident no.31, Vincennes, Presses Universitaires de Vincennes, 2009, 200 p.,
[with David A. Palmer (HKU)] Religious reconfigurations in the PRC, special issue of Perspectives chinoises and China Perspectives 2009/4, 120 p.
For a selection of chapters and articles, see my Academia page: here