The French Centre for Research on Contemporary China (CEFC) presents a hybrid seminar :
"Anthropology of zoonoses : what can we learn from an ethnographic study of wetmarkets in China?"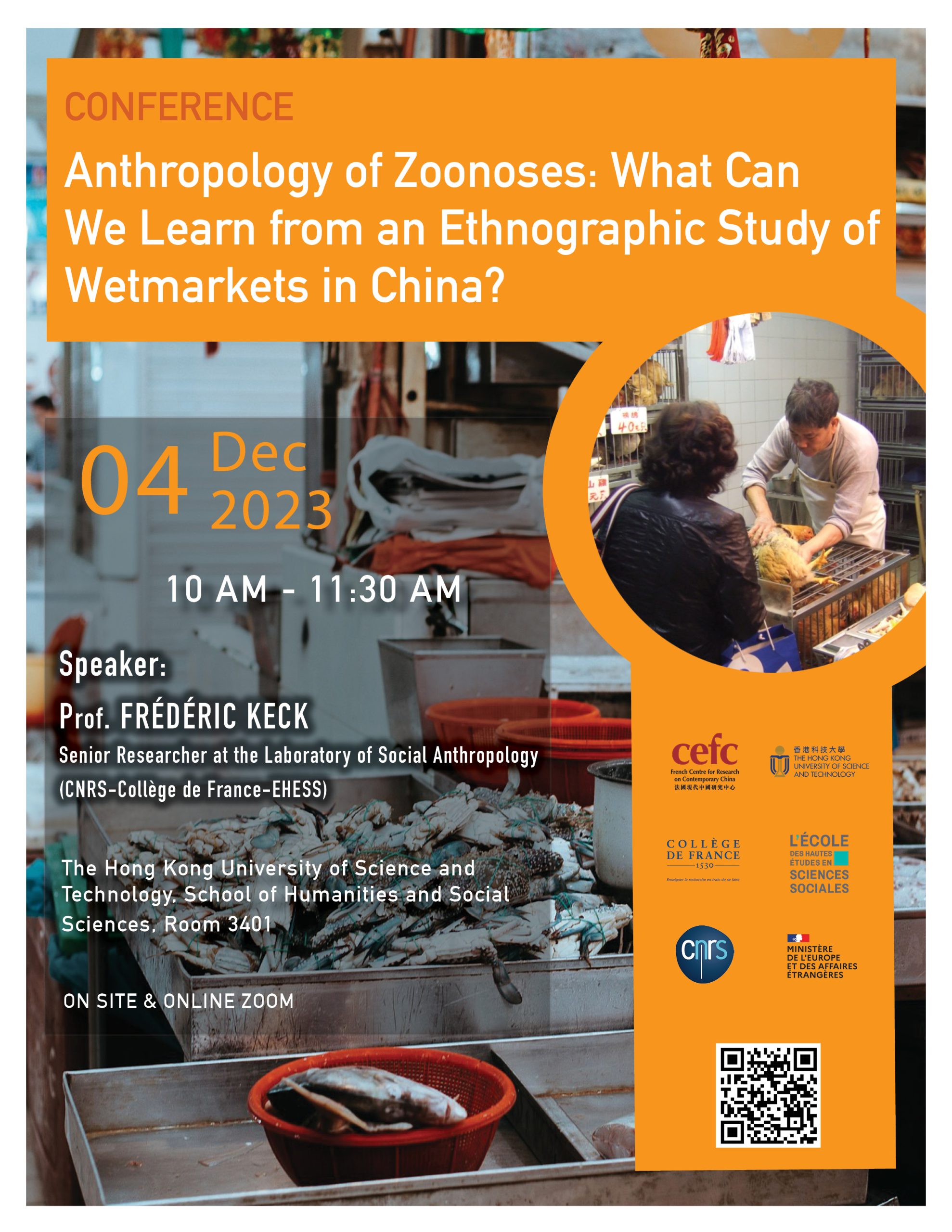 Since the emergence of the H5N1 virus in Hong Kong in 1997, wetmarkets in China have been described by public health authorities as the potential origins of pandemic pathogens crossing species borders. This prediction has been confirmed with the emergence of SARS-COV1 detected in Guangdong in 2003 and the emergence of SARS-COV2 detected in Wuhan in 2019. The predictive capacity of these descriptions of wetmarkets, but also the stigmatizing effects they have on Chinese practices, are the object of an anthropology of zoonoses, which examines how relations between humans and animales are revealed and transformed by pathogens crossing species borders. Returning to the origins of the term « wet market » in the public health policy of the Singapore government in the 1960's, this talk, based on ethnographic enquiries conducted in Hong Kong, Taiwan and mainland China, will examine the different rationalities at stake in markets where humans buy live animals they consider as « fresh » (xinxian).
Date: 4 December 2023
Time: 10:00am – 11:30am (Hong Kong time, UTC +8)
Location: HKUST (Room 3401, Academic Building) / hybrid via Zoom: https://us06web.zoom.us/j/83383689740?pwd=5uMxIdSrrfUeZV5PLbU8GJFayGiBp8.1
The seminar will be held in English.
Speaker
Prof. Fédérick Keck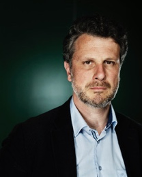 Frédéric Keck is a Senior Researcher at the Laboratory of Social Anthropology (CNRS-Collège de France-EHESS). After working on the history of social anthropology and contemporary biopolitical questions raised by avian influenza, he was the head of the research department of the musée du quai Branly between 2014 and 2018. He published Avian Reservoirs. Virus Hunters and Birdwatchers in Chinese Sentinel Posts (Duke University Press, 2020) and (with A. Kelly and C. Lynteris) Anthropology of Epidemics (Routledge, 2019).