The French Centre for Research on Contemporary China (CEFC) and Parenthèses Bookstore organise a book presentation by Frédéric Keck: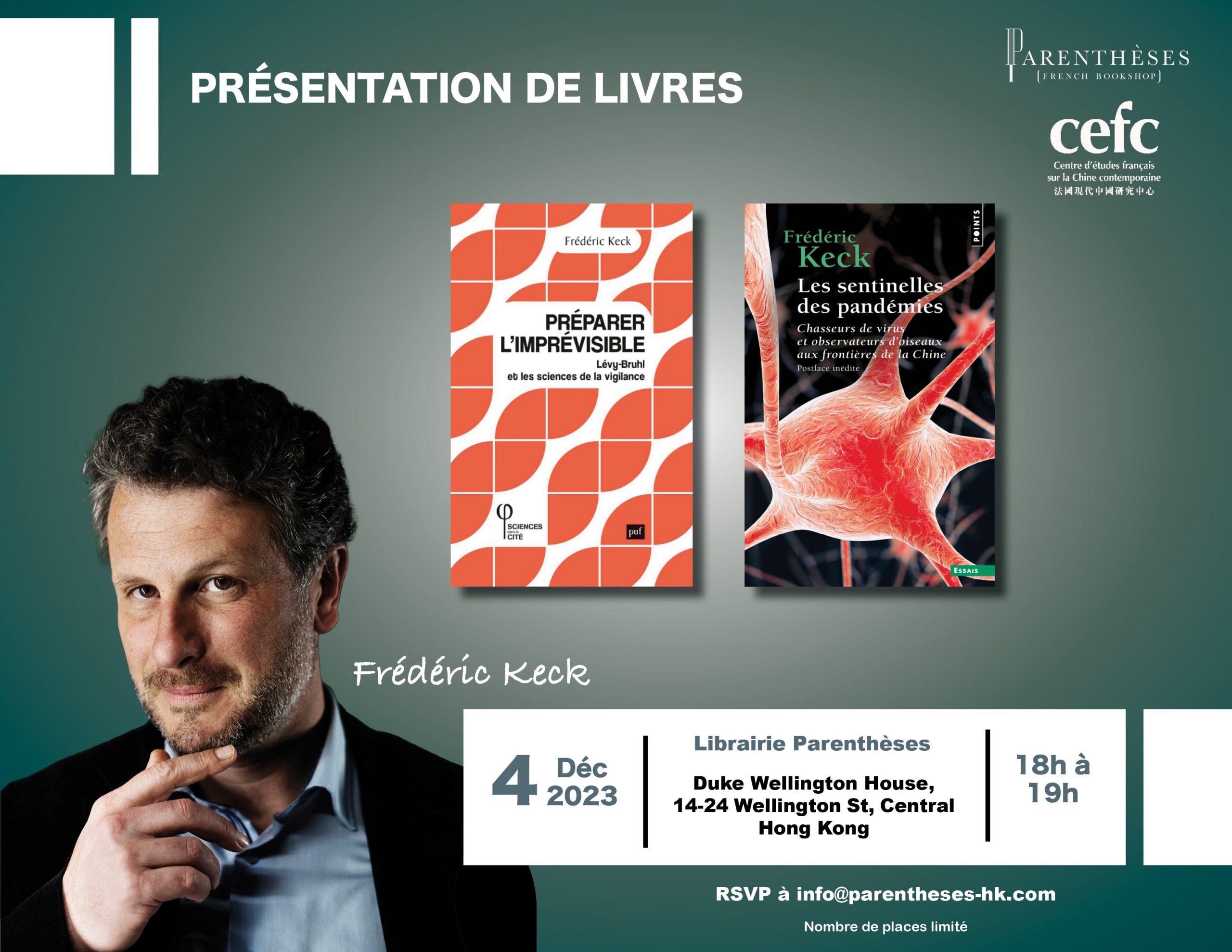 À partir d'une recherche ethnographique menée à Hong Kong, Taïwan et Singapour, aux frontières de la Chine, cet ouvrage montre comment les « chasseurs de virus » et les responsables de la santé publique s'allient avec les vétérinaires et les observateurs d'oiseaux pour suivre les mutations des virus de grippe entre les oiseaux sauvages, les volailles domestiques et les humains. Les sentinelles animales, placées sur la ligne de front des « guerres contre les virus », sont valorisées parce qu'elles détectent l'apparition des maladies infectieuses émergentes à travers des signaux d'alerte précoce. Par les méthodes de l'anthropologie sociale, Frédéric Keck décrit la manière dont les techniques de préparation en vue d'une pandémie transforment les relations entre humains et non-humains dans le temps long de l'anthropocène. Prix Léon de Rosen de l'Académie française.
Comment Lucien Lévy-Bruhl, auteur d'ouvrages sur la philosophie allemande et la « mentalité primitive », peut-il éclairer les enjeux des sciences sociales aujourd'hui ? Pour actualiser cette grande figure de la Troisième République, il faut repenser les liens entre le socialisme français et le système colonial à partir de l'affaire Dreyfus. Celle-ci mit à l'épreuve la thèse de Lucien Lévy-Bruhl sur la responsabilité et le conduisit à étudier les formes d'anticipation de l'avenir dans les sociétés sans État. À partir d'archives inédites et d'une hypothèse théorique nouvelle, ce livre retrace les engagements de Lucien Lévy-Bruhl, du soutien des ouvriers au cours de la Première Guerre mondiale à l'aide aux exilés juifs dans les années 1930, et replace l'ethnologie parmi d'autres sciences de la vigilance, comme les statistiques et l'épidémiologie. Il montre ainsi que l'étude des sociétés éloignées permet à la nôtre de se préparer aux catastrophes à partir de l'observation des sentinelles.
Date: 4 December 2023
Time: 6pm – 7pm (Hong Kong time, UTC +8)
Location: Bookstore Parenthèses, 2/F, Duke Wellington House, 14 Wellington Street, Hong Kong
Limited seats
. Please contact Parenthèses Bookstore if you wish to attend:
[email protected]
The event will be held in French.
Speaker
Prof. Frédéric Keck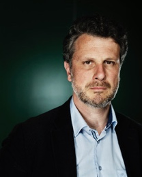 Frédéric Keck is a Senior Researcher at the Laboratory of Social Anthropology (CNRS-Collège de France-EHESS). After working on the history of social anthropology and contemporary biopolitical questions raised by avian influenza, he was the head of the research department of the musée du quai Branly between 2014 and 2018. He published Avian Reservoirs. Virus Hunters and Birdwatchers in Chinese Sentinel Posts (Duke University Press, 2020) and (with A. Kelly and C. Lynteris) Anthropology of Epidemics (Routledge, 2019).