French Centre for Research on Contemporary China (CEFC) – Taipei
Centre for Political Thought, Research Center for Humanities and Social Sciences, Academia Sinica
 Anarchism, Communalism, Trans-Imperialism:
Japan in the Early Twentieth Century
Dr. Robert Kramm
 15:00 – 16:30

Research Center for Humanities and Social Sciences,
Academia Sinica
Abstract:
This talk investigates anarchist theory and practice in the 1920s and 1930s imperial Japan. It deliberately focuses on concepts and interventions by a rather unknown group, the Nōson Seinen Sha (Farming Village Youth Association) highlighting a global consciousness even among those anarchists in imperial Japan, who did not become famous for their cosmopolitan adventures. Their trans-imperial anarchism emerged from a modern critique of the present and the engagement with cooperatist communalist ideas and experiences in Asia, Russia, and Western Europe. Anarchists theorized and implemented new forms of living that challenged the forces of capitalism, imperialism and increasing militarism. In doing so, they simultaneously positioned themselves against established conservative and fascist agrarianism as well as Marxist dogmatism in the socialist movement. And despite their repression by the imperial state, they offered a radical, universalist yet pragmatic way of being in autarchic farming village communes that corresponded with similar ideas and movements worldwide.
Presenter: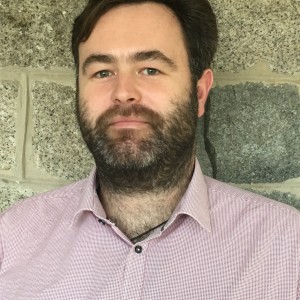 Robert Kramm holds a doctoral degree in history from ETH Zurich and is currently a post-doctoral fellow in the Society of Fellows in the Humanities at the University of Hong Kong. His field of study is global history of the 19th and 20th-centuries with a combined focus on modern East Asia/Japan, cultural history, and the history of everyday life. His first book, Sanitized Sex: Regulating Prostitution, Venereal Disease, and Intimacy during the Occupation of Japan, 1945-1952, was published in 2017 with the University of California Press. He also co-edited the volume Global Anti-Vice Activism: Fighting Drinks, Drugs, and 'Immorality' (Cambridge University Press, 2016). His peer-reviewed articles appear in the Journal of World History, Journal of Women's History, Geschichte und Gesellschaft, and Modern Asian Studies. Starting in January 2020, Robert Kramm is appointed Freigeist-Fellow of the Volkswagen-Foundation at the Department of History at LMU Munich.
The talk will be given in English. Registration is not required.
Access and transportation:
https://www.iis.sinica.edu.tw/page/aboutus/Directions.html?lang=en