ORGANIZERS:
French Centre for Research on Contemporary China
Hong Kong Baptist University, Department of Government and International Studies
Supported by the Institut français and the Consulate General of France in Hong Kong & Macau
LANGUAGE:
English
PROGRAM:
Seminar 6
Developments in the South China Sea: Intensified Strategic Competition over an Internationalised Trouble Water
Following a decade of new waves of tension, the South China Sea situation has entered a new status-quo with uncertain future. While the territorial and maritime disputes remain unresolvable in the coming decade, the South China Sea has become  not only an area of claiming maritime resources, but also an arena for intensified strategic competition and powers play. This presentation seeks to describe and analyze the recent development in the South China Sea, logics behind parties' strategy and activities, China-US-ASEAN interactions and their implications for regional security.
SPEAKER:
Dr. Tran Truong Thuy 
Executive Director, Foundation for East Sea Studies (FESS)
Deputy Director and Senior Fellow,
Bien Dong Institute, Diplomatic Academy of Vietnam (DAV)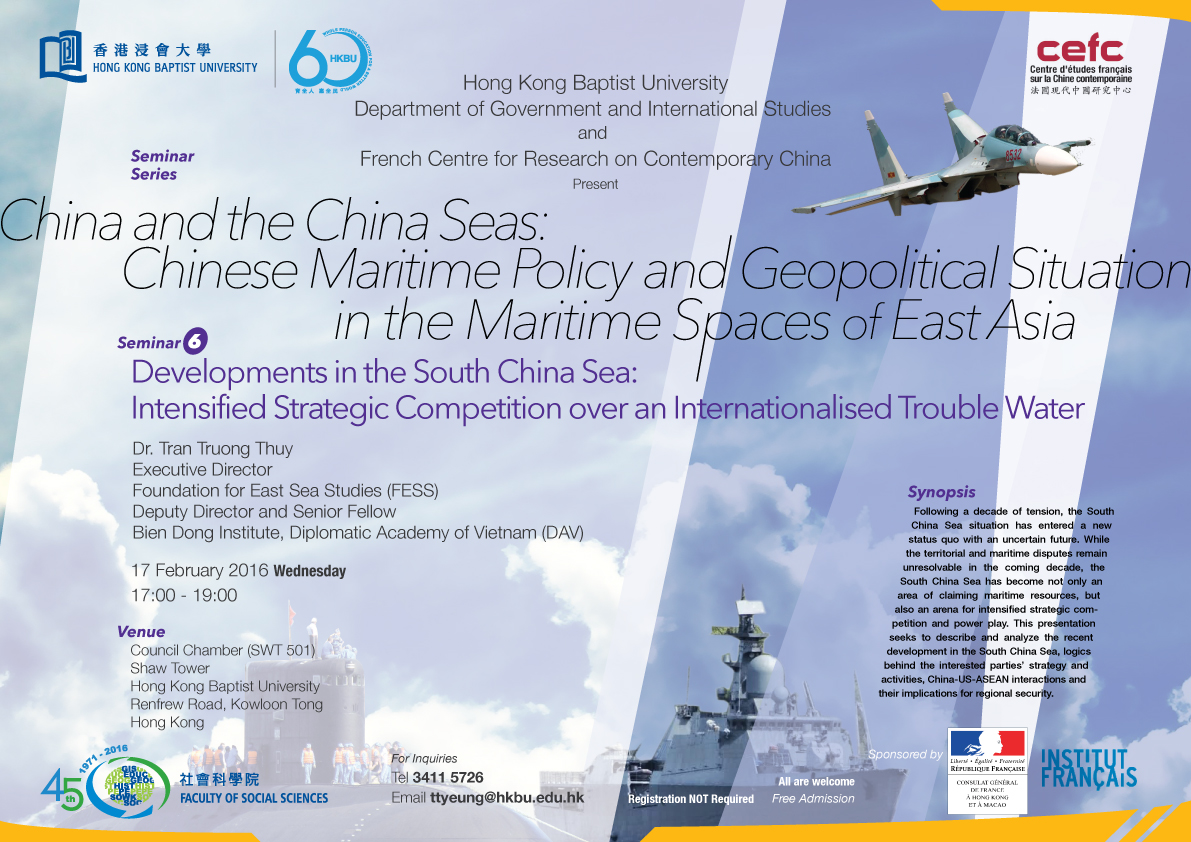 The seminar is chaired and organised by Prof. Jean-Pierre Cabestan (HKBU) and Dr. Sébastien Colin (CEFC).
ALL INTERESTED ARE WELCOME!
Free Admission
Registration NOT Required