(conférence en français)
 La conférence sera animée par Sébastien Billioud (CEFC)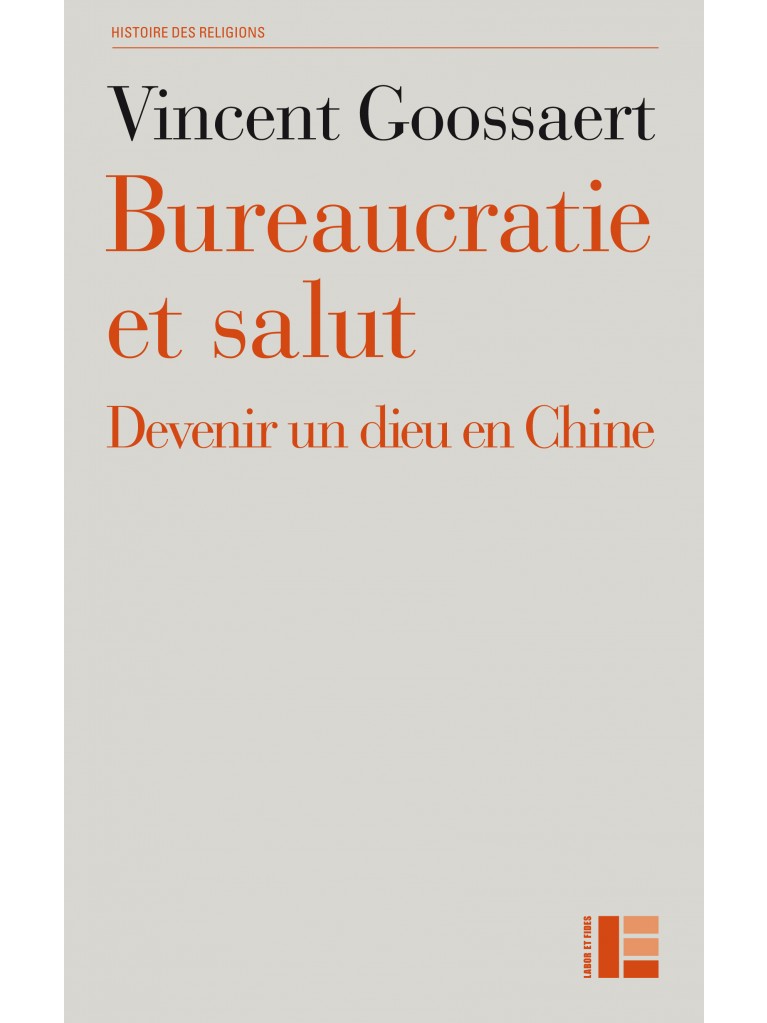 Le désir de devenir un dieu est au centre de la vie religieuse chinoise depuis plus de deux mille ans. La divinisation de soi est connue dans plusieurs cultures ; elle prend dans le monde chinois des formes particulières du fait d'une configuration unique des rapports dialectiques entre le salut – un accès direct à la transcendance – et l'intégration des morts dans un ordre bureaucratique – qui ouvre la possibilité et la promesse d'un salut à venir tout en les soumettant à de fortes contraintes.
Ce livre retrace les grandes étapes de l'histoire des conceptions et pratiques de la divinisation, qui s'ouvrent au cours de l'histoire pour finir, à l'époque moderne par concerner toute la société.
Loin de l'image répandue d'une société des ancêtres contrôlés par leur famille, la Chine se présente ici comme un terrain d'expérimentation des destins individuels au-delà de la mort.
Auteur/conférencier :
Vincent Goossaert
 est historien, directeur d'études à l'EPHE (Histoire du 
taoïsme et des religions chinoises), et directeur de l'Ecole doctorale de l'EPHE.  Il est depuis 2016 co-éditeur de 
T'oung-Pao
, la plus ancienne revue scientifique de sinologie en Occident. Il a été professeur invité à l'Université de Genève, à la Chinese University of Hong Kong et à la Renmin University de Pékin.
Vincent Goossaert travaille sur l'histoire de la religion chinoise prémoderne et moderne, et s'intéresse particulièrement au taoïsme, aux métiers de la religion, aux régulations sociales et religieuses, et à la production de normes morales.
Ses publications incluent L'interdit du bœuf en Chine. Agriculture, éthique et sacrifice (Paris, Collège de France, Institut des Hautes Études Chinoises, 2005) ; The Peking Taoists, 1800-1949. A Social History of Urban Clerics (Cambridge, Harvard University Asia Center, 2007), The Religious Question in Modern China (avec David Palmer, Chicago, University of Chicago Press, 2011, version française : La question religieuse en Chine, Paris, CNRS éditions, 2012), Livres de morale révélés par les dieux (Paris, Belles-Lettres, 2012), Bureaucratie et salut. Devenir un dieu en Chine (Genève, Labor & Fides, collection « Histoire des religions », 2017), une dizaine de volumes collectifs et une cinquantaine d'articles dans les revues internationales.
Inscription:
Merci d'envoyer votre nom et prénom  à
Accès et transports

 

:
http://www.llp.com.tw/default/default.aspx?status=normal&src=menulink%2Fabout%2Fmap.htm&height=880&scrolling=yes