ORGANIZERS:
French Centre for Research on Contemporary China
Hong Kong Baptist University, Department of Government and International Studies
Supported by the Institut français and the Consulate General of France in Hong
Kong & Macau
LANGUAGE:
English
PROGRAM:
Seminar 3
Sino-Vietnamese Cooperation in the Gulf of Tonkin: Towards a New Chinese Diplomacy in South China Sea?
Ever since the Sino-Vietnamese rapprochement in 1991, Beijing and Hanoi have always tried to compartmentalize their territorial disputes. The resumption of tensions in the South China Sea since 2011 has only partly affected their bilateral partnership, as they continue to uphold agreements regarding maritime areas and hydrocarbon deposits in the Gulf of Tonkin. This seminar examines Sino-Vietnamese cooperation in the Gulf of Tonkin, and explores the possibility of employing such compartmentalization as a model for managing in the future other disputes in the South China Sea.
SPEAKER:
Dr. Benoît de Tréglodé, Senior Fellow and Director Asia Program, Institute for Strategic Research (IRSEM), Paris
The seminar is chaired and organised by Prof. Jean-Pierre Cabestan (HKBU) and Dr. Sébastien Colin (CEFC)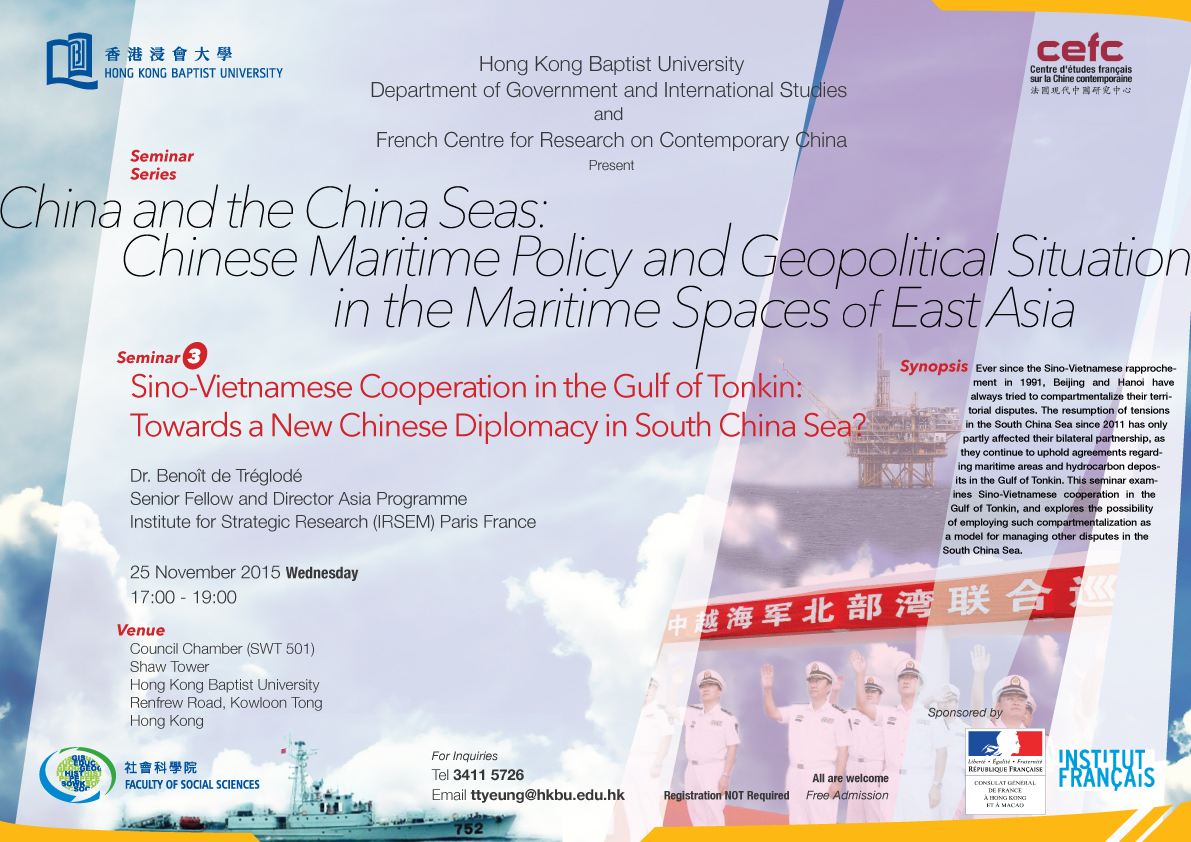 ALL INTERESTED ARE WELCOME!
Free Admission
Registration NOT Required