ORGANIZERS:
French Centre for Research on Contemporary China
Hong Kong Baptist University, Department of Government and International Studies
Supported by the Institut français and the Consulate General of France in Hong Kong & Macau
LANGUAGE:
English
PROGRAM:
Seminar 4
Mechanisms and Models for Joint Resource Development in the South China Sea
Successive generations of Chinese leaders have advocated Joint Resource Development as a means to the peaceful settlement of the South China Sea issue. However, there has not been any successful example of such development between China and its southern neighbours, while both Beijing and the ASEAN countries rely on different approaches toward Joint Resource Development. This presentation will examine the various mechanism and concepts, and put forward an additional mechanism for the management of the South China Sea resource problem.
SPEAKER:
Gaye Christoffersen, Resident Professor of International Politics, Johns Hopkins University, Nanjing Center
The seminar is chaired and organised by Prof. Jean-Pierre Cabestan (HKBU) and Dr. Sébastien Colin (CEFC)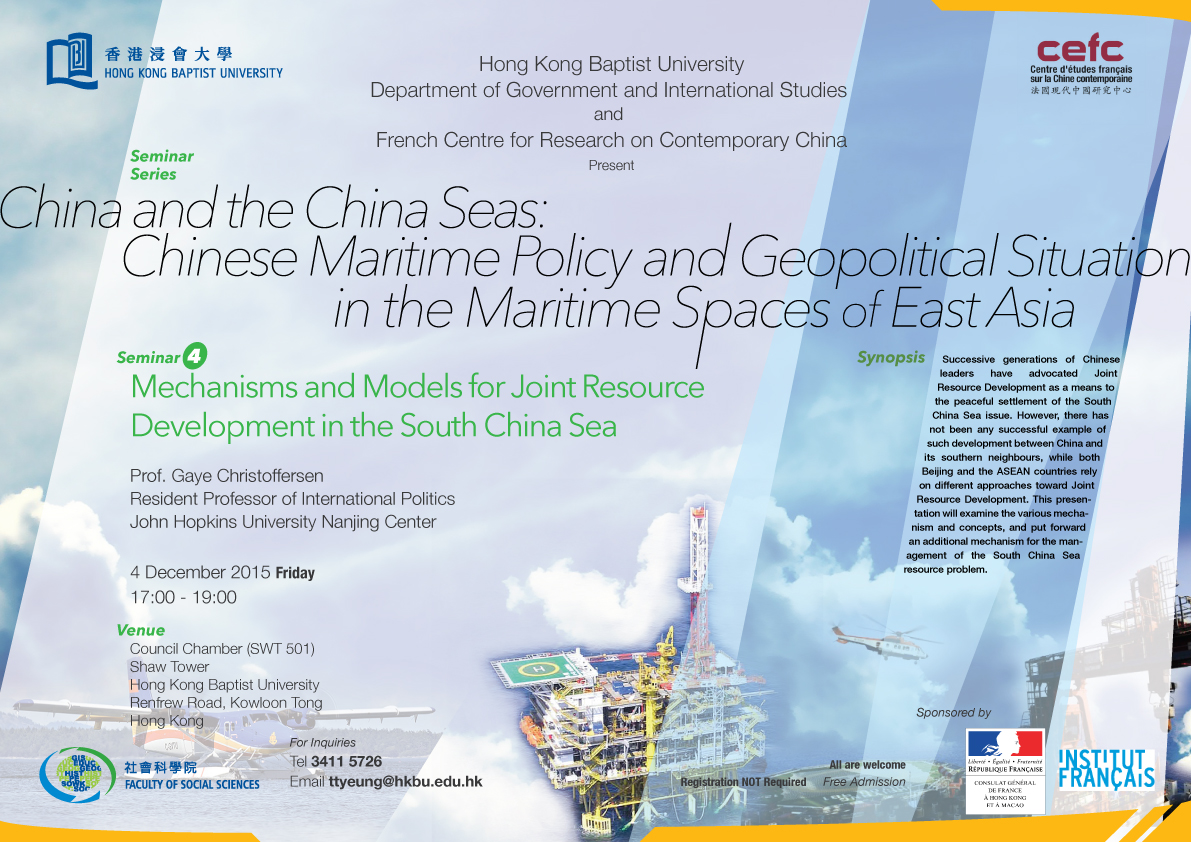 ALL INTERESTED ARE WELCOME!
Free Admission
Registration NOT Required