Organizers:
Society of Fellows in the Humanities, HKU &
The French Centre for Research on Contemporary China (CEFC)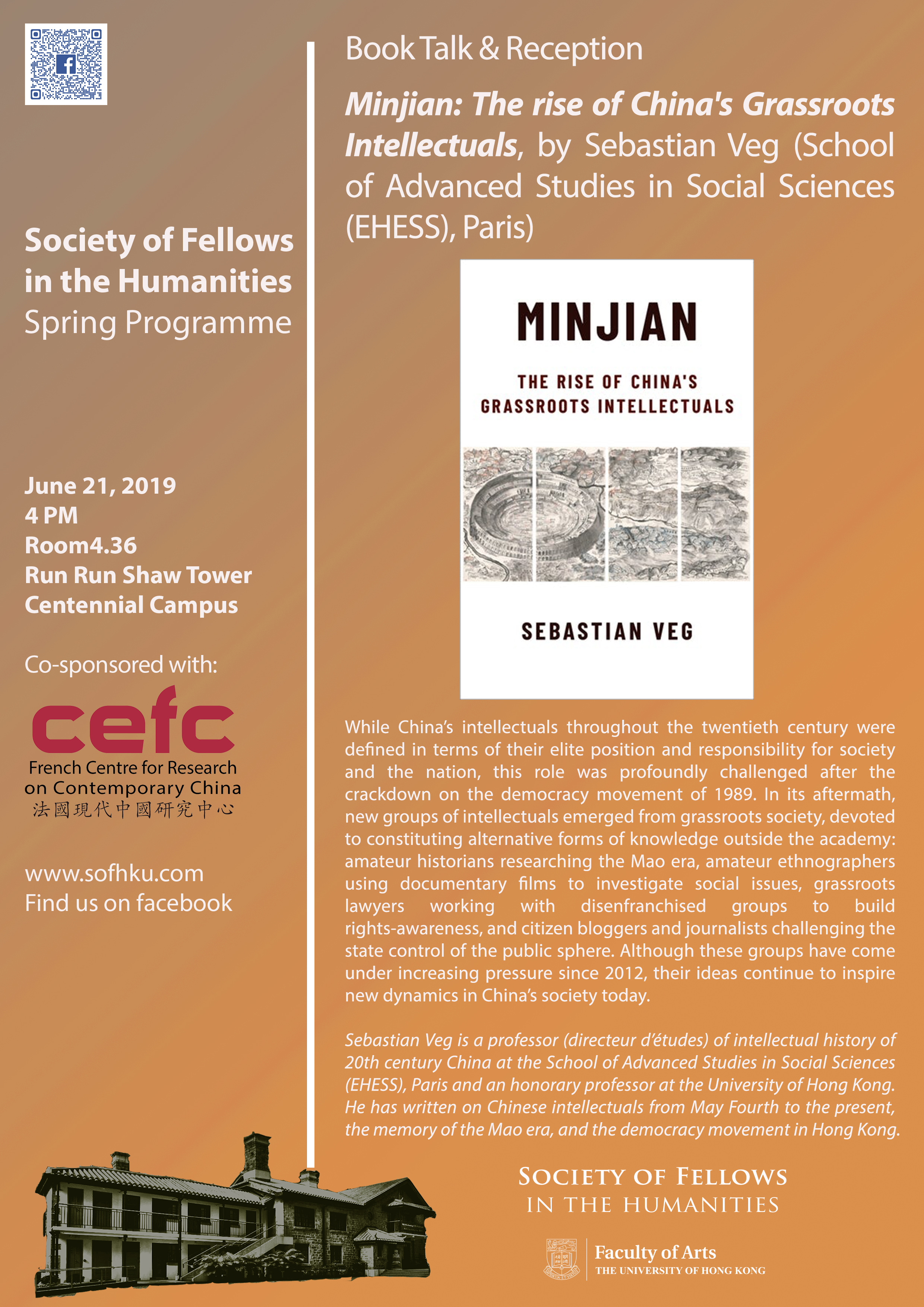 While China's intellectuals throughout the twentieth century were defined in terms of their elite position and responsibility for society and the nation, this role was profoundly challenged after the crackdown on the democracy movement of 1989. In its aftermath, new groups of intellectuals emerged from grassroots society, devoted to constituting alternative forms of knowledge outside the academy: amateur historians researching the Mao era, amateur ethnographers using documentary films to investigate social issues, grassroots lawyers working with disenfranchised groups to build rights-awareness, and citizen bloggers and journalists challenging the state control of the public sphere. Although these groups have come under increasing pressure since 2012, their ideas continue to inspire new dynamics in China's society today.
Sebastian Veg is a professor (directeur d'études) of intellectual history of 20th century China at the School of Advanced Studies in Social Sciences (EHESS), Paris and an honorary professor at the University of Hong Kong. He has written on Chinese intellectuals from May Fourth to the present, the memory of the Mao era, and the democracy movement in Hong Kong.
More information about the book: here
The book is available in the Swindon Bookstore, Centennial Campus, HKU, from the day of the book talk.
All interested are welcomed, the talk will be held in English.