Organizers:
Society of Fellows in the Humanities, HKU
Co-sponsored by The French Centre for Research on Contemporary China (CEFC)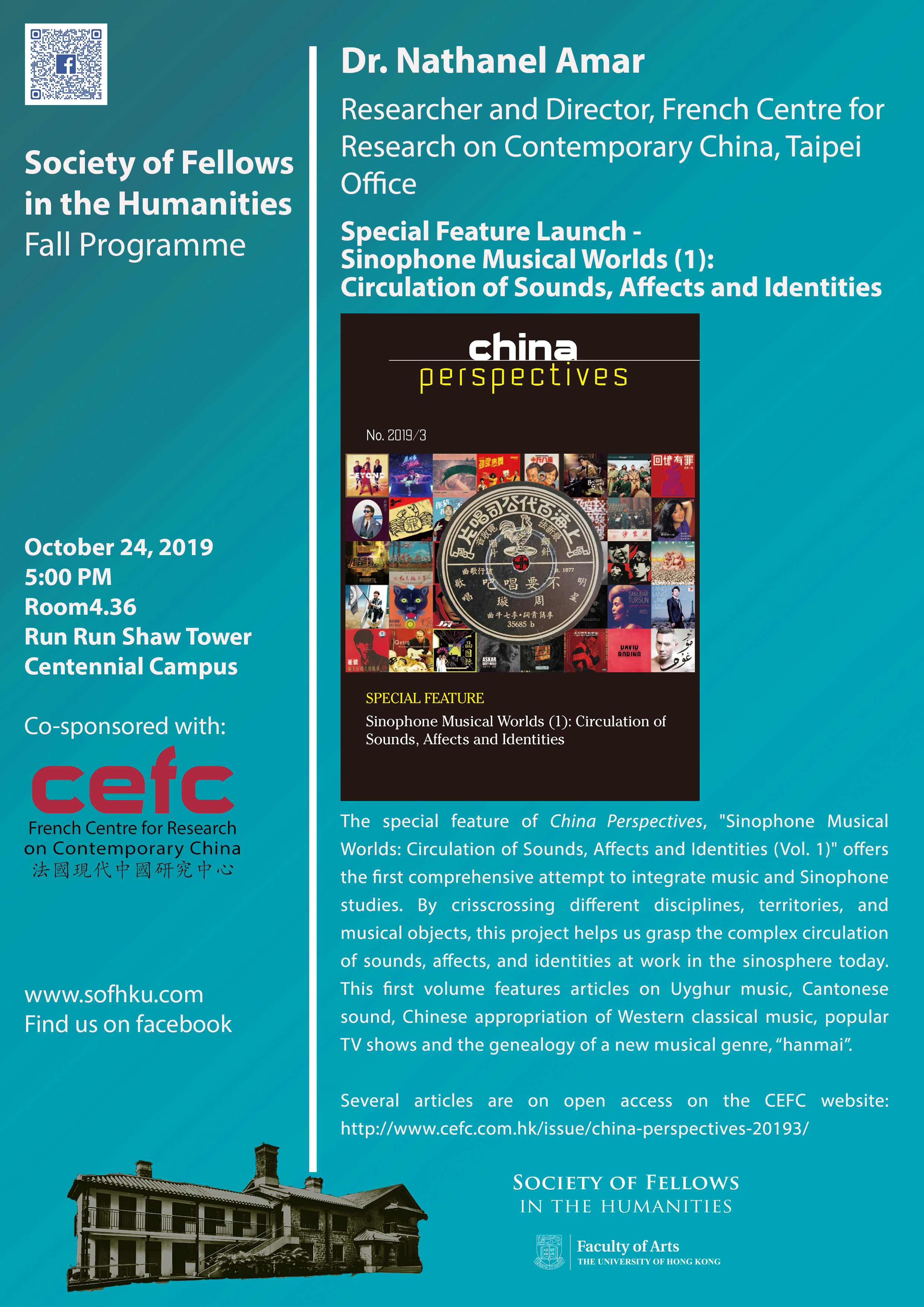 Speaker: Nathanel Amar, Researcher and Director of CEFC Taipei
The special feature of China Perspectives, "Sinophone Musical Worlds: Circulation of Sounds, Affects and Identities (Vol.1)" offers the first comprehensive attempt to integrate music and Sinophone studies.  By crisscrossing different disciplines, territories, and musical objects, this project helps us grasp the complex circulation of sounds. affects and identities at work in the sinosphere today. This first volume features articles on Uyghur music, popular TV shows and the genealogy of a new musical genre, "hanmai".
Several articles are on open access on the CEFC website:

here
All interested are welcomed, no reservation is required.
The presentation will be in English.  The journal will be available in the event