The CEFC collaborates with HKUST and Shue Yan University, to present a seminar on Governing through Intangible Heritage in China.
Speakers: MA Jianxiong, HKUST and AU Chi Kin, Shue Yan University.
Moderators: Florence Padovani, CEFC, Hong Kong and Guillaume Dutournier, EFEO, Beijing.
Seminar will be held in mixed mode. All authors will present his work online via Zoom.  The office of CEFC at the HKUST will be opened for on-site participation.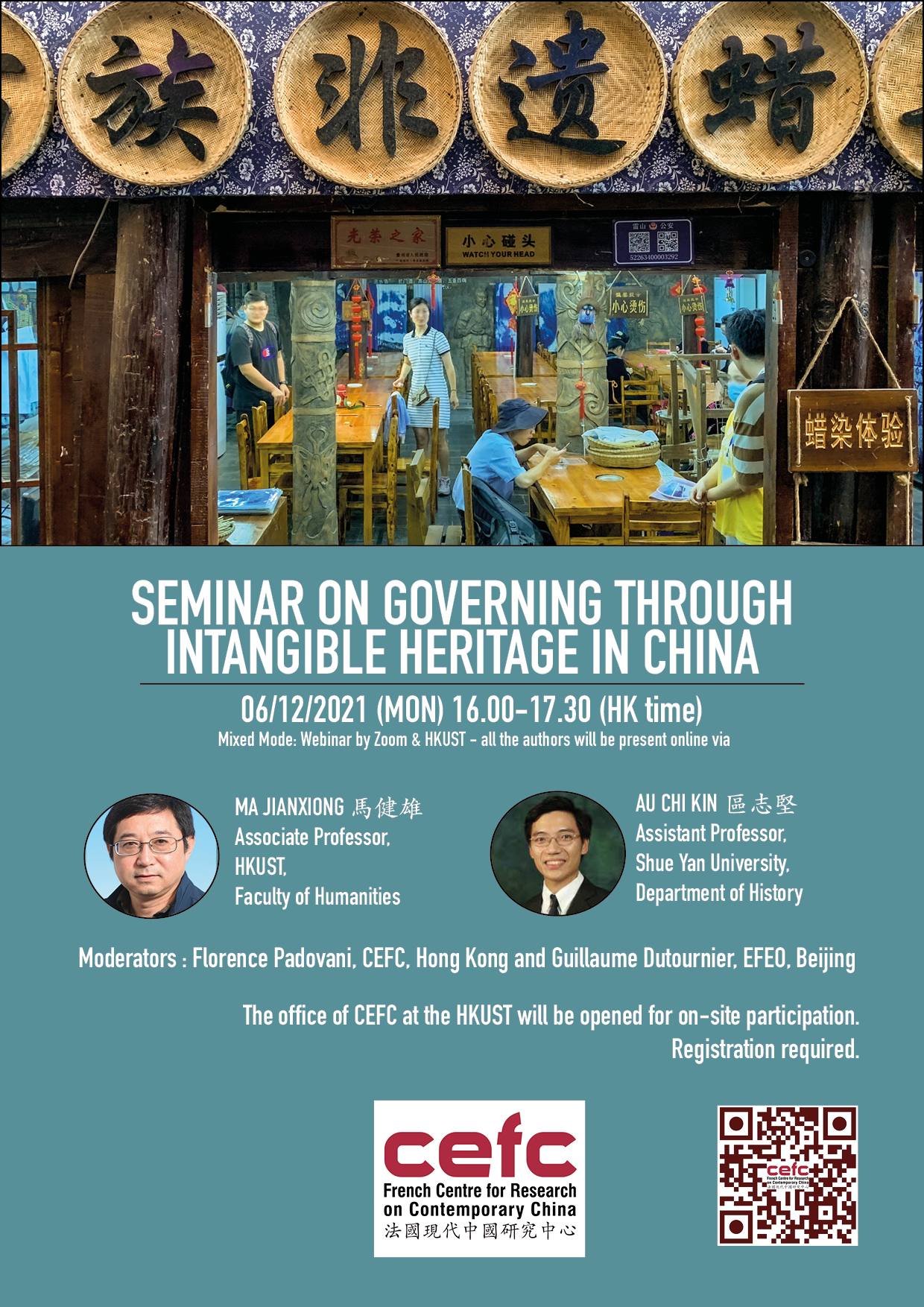 The seminar will be held in English.