Sinophone Musical Worlds:
Circulation of Sounds, Affects and Identities
華語音樂世界 ── 聲音、感染與身份認同的流轉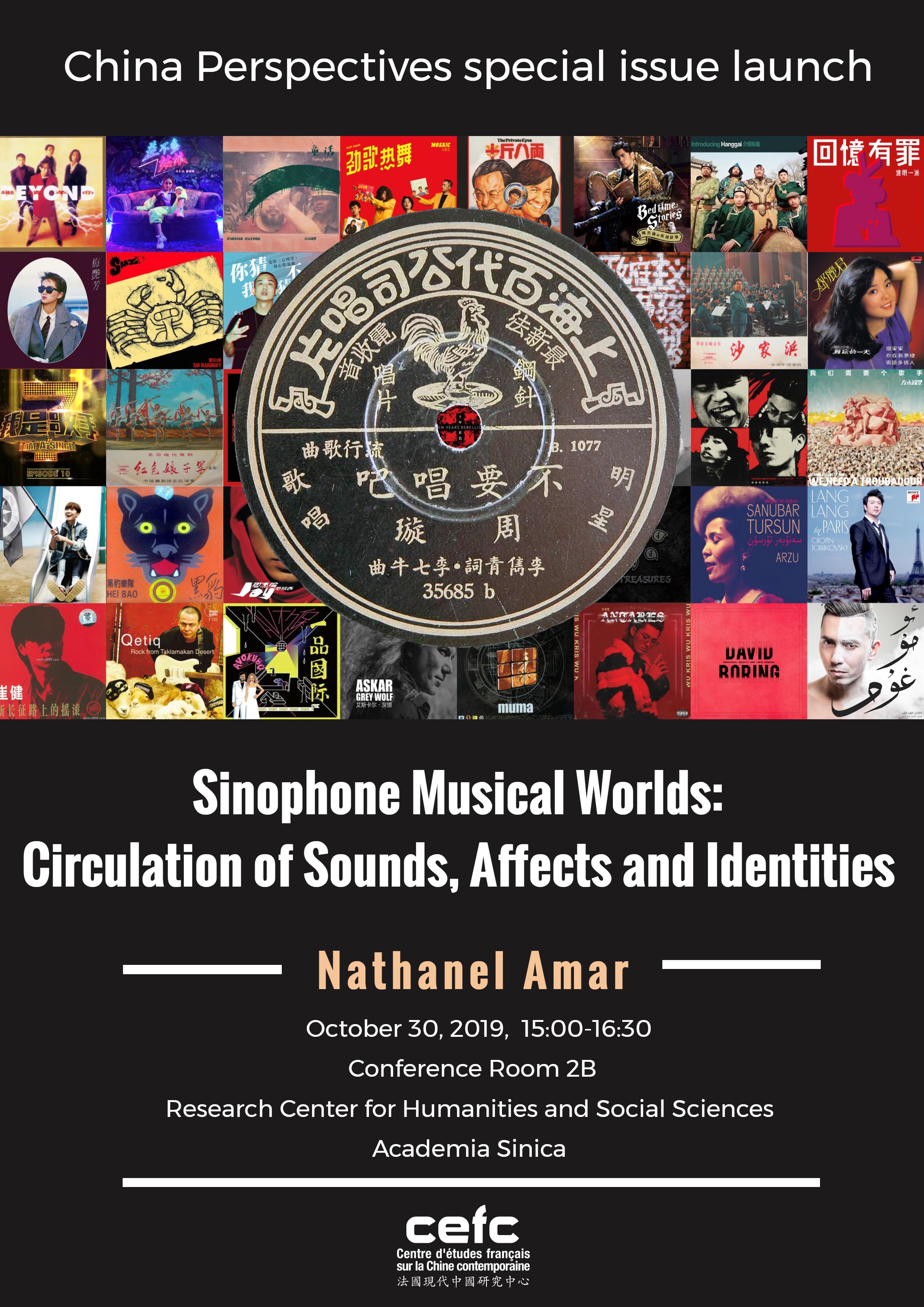 The special feature of China Perspectives, "Sinophone Musical Worlds: Circulation of Sounds, Affects and Identities (Vol. 1)" offers the first comprehensive attempt to integrate music and Sinophone studies. By crisscrossing different disciplines, territories, and musical objects, this project helps us grasp the complex circulation of sounds, affects, and identities at work in the sinosphere today. This first volume features articles on Uyghur music, Cantonese sound, Chinese appropriation of Western classical music, popular TV shows and the genealogy of a new musical genre, "hanmai" (喊麦). This presentation will also be the occasion to talk about the recent developments in Hong Kong and the role of music during the protests.
Several articles are on open access on the CEFC website:

here
Presenter:
Nathanel Amar 馬泰然, Researcher and Director, CEFC Taipei
Organiser:
CEFC Taipei 法國現代中國研究中心台北分部
The talk will be given in English. Registration is not required.
活動將以英文進行,毋須事先報名
Access and transportation:
https://www.iis.sinica.edu.tw/page/aboutus/Directions.html?lang=en