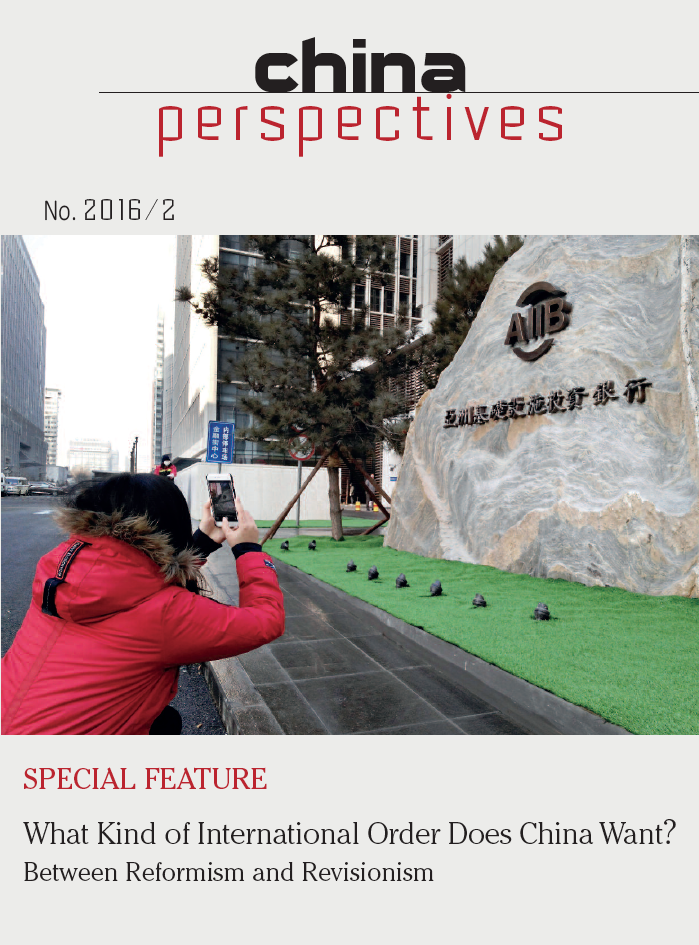 For more about the special issue and its table of contents, click here.
Organizers
French Centre for Research on Contemporary China (CEFC)
Department of Government and International Studies, Hong Kong Baptist University

Speakers
Jean-Pierre Cabestan, Professor and Head of the Department of Government and International Studies at Hong Kong Baptist University and Director General of the European Union Academic Programme in Hong Kong.
Richard Hu, Professor and Head of the Department of Politics and Public Administration at the University of Hong Kong.
Ting Wai, Professor of the Department of Government and International Studies at Hong Kong Baptist University
Séverine Arsène, Researcher and Chief Editor of China Perspectives, CEFC Hong Kong
Eric Florence, director of CEFC, chaired the seminar.
Summary:
"What kind of world order does China want? Having become the world's second largest economy in 2010, China clearly has ambitions to change the international order. The coming to power of Xi Jinping in late 2012 confirmed this ambition, although most observers of Chinese foreign policy point to 2008, with the global financial crisis and the Beijing Olympic Games, as the year of Beijing's de facto abandonment of the policy of prudence and of keeping a low-profile (literally "fleeing the light and seeking the darkness" – taoguang yanghui) promoted by Deng Xiaoping after the Tiananmen massacre in 1989. The meeting on China's new diplomacy organised by Xi in November 2014 openly replaced this motto with a formula much more in phase with the country's new power and capabilities: "Strive for achievement" (fenfa youwei), an expression that can also be translated as "deploy all your energy" or "be dynamic and full of promise." In any case, the People's Republic of China (PRC) intends from now on to not merely assert its power but also to become a source of initiatives on the international stage. In other words, to use one of Mao Zedong's favourite expressions, China wants to "walk on two legs," and both legs, as we shall see, are more complementary than contradictory: to put it simply, one could say that one represents the stick, and the other the carrot. (…) The question is obviously whether China is willing to settle for reforming existing standards and international institutions or whether it wishes to "change everything." In short, as Françoise Nicolas asks in the first article, is it reformist or revisionist? One should bear in mind that the PRC, due to its internal regime but probably also to its strategic tradition, tends to mask its true intentions. For example, who could have foreseen, even five years ago, the establishment in 2015 of the Asian Infrastructure Investment Bank (AIIB), and especially its success? Likewise, what is Beijing's long-term goal in the South China Sea?"
Editorial, Jean-Pierre Cabestan
ALL INTERESTED ARE WELCOME!
This seminar was held in English.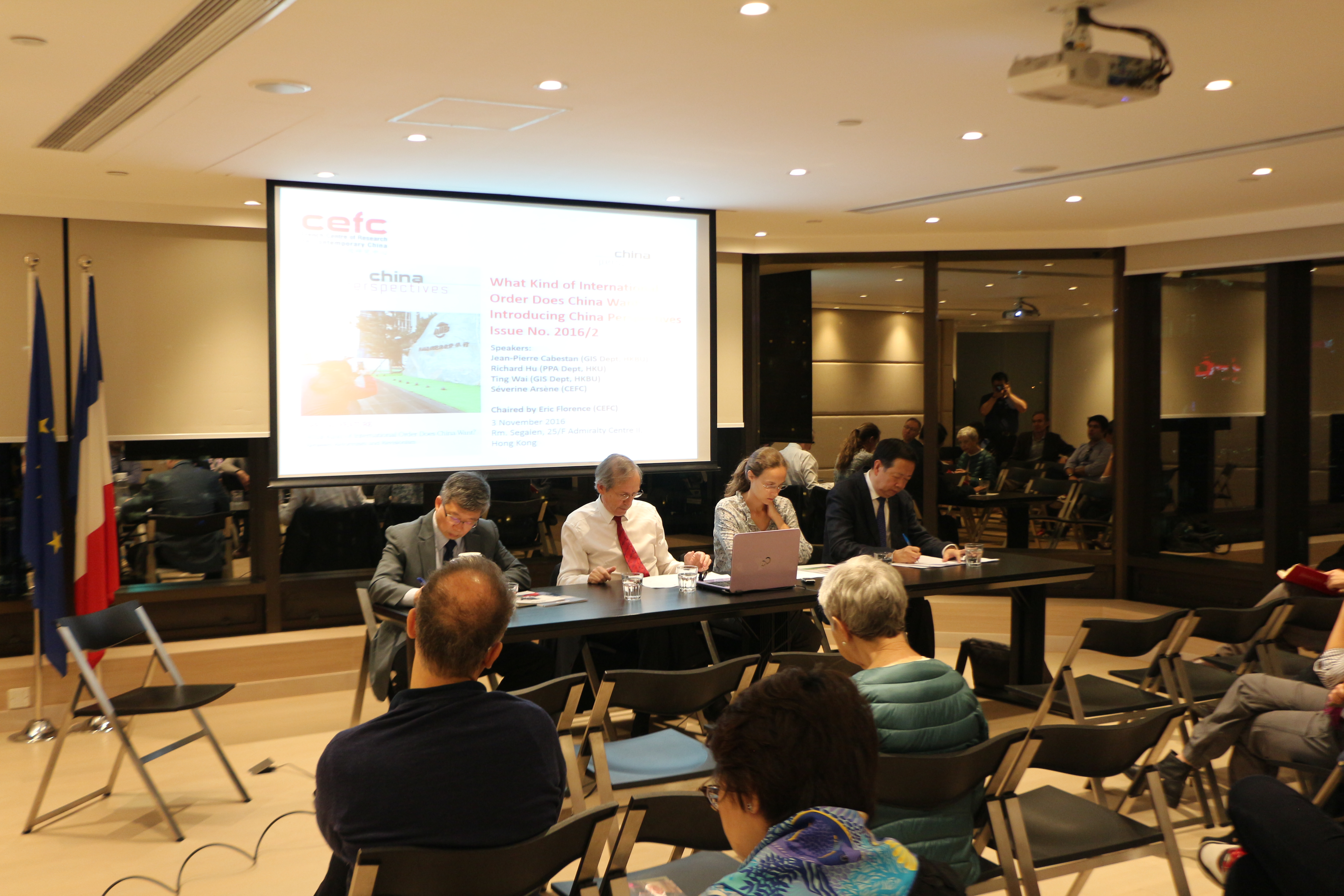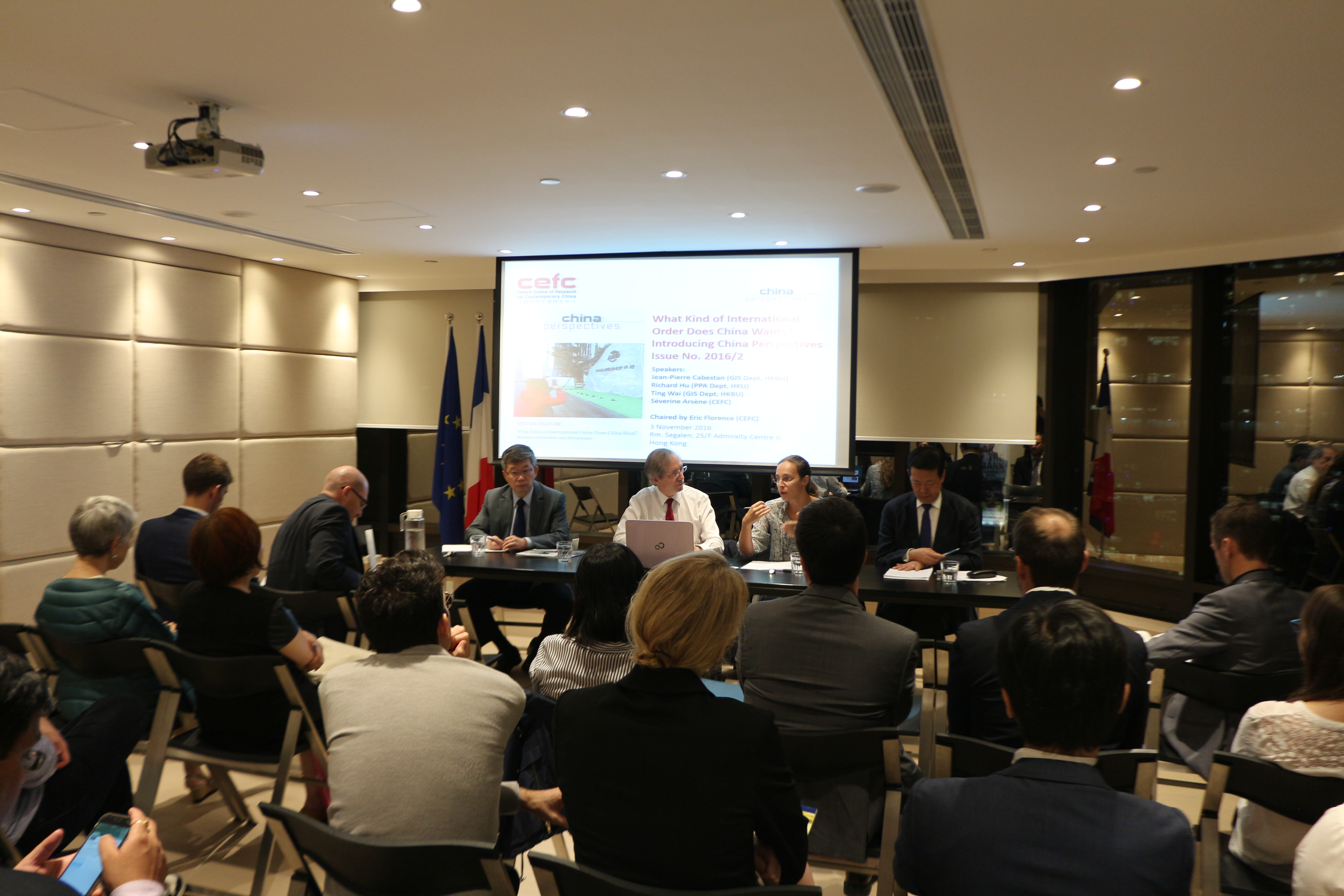 Update Required
To play the media you will need to either update your browser to a recent version or update your
Flash plugin
.