Keywords

: Interpol, Whatsapp, Lee Hsien Loong's visit, textbook for schoolgirls, Banners advocating for Hong Kong independence on university campuses, Lee Ming-che.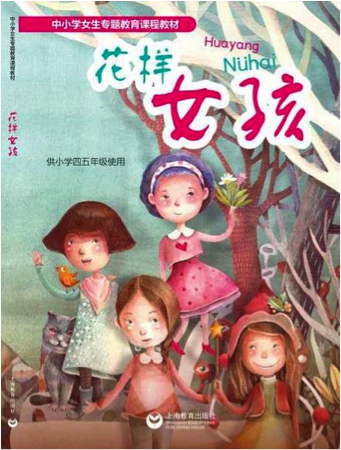 Source: Sina News
CHINA – POLITICS
1. China involved in about 3,000 investigations handled through Interpol

The 86th International Police Organization (Interpol) General Assembly was opened in Beijing on 26 September. Following the allegations against the tycoon Guo Wengui in April 2017, the Chinese government stated that it is currently involved in about 3,000 investigations handled through the Interpol. Despite of the Interpol's claim that it operates in accordance with the international human rights standards and Beijing's claim that its red notices are valid, human rights organizations such as Human Rights Watch have warned of the possibility of the country's requests to arrest people pending extradition are politically motivated.
2. China's crackdown on WhatsApp signals broadening internet censorship before the Community Party's meeting

The Facebook-owned messaging mobile application WhatsApp has experienced a series of disruptions and a total crackdown in mainland China on 25 September. Given the WhatsApp's advanced encryption technology, internet specialists have suggested that China might have developed new software to interfere the application's function. The blocking of the last Facebook product available in China signals the state's tightening internet control before the upcoming Communist Party's national congress in October.
CHINA – DIPLOMACY
1. China welcomed Singapore PM Lee Hsien Loong's official visit

On 19 September, Lee Hsien Loong, Prime Minister of Singapore, arrived in China to meet four top Chinese leaders – including President Xi Jinping and Premier Li Keqiang – on a three-day official visit. Lee's visit is seen as both countries' attempt to amend their fragile relationship, after the seizure of Singapore's military vehicles in Hong Kong and the city state's backing of an international tribunal's ruling against China's claim of sovereignty over the South China Sea last year. As Singapore will take on the role of ASEAN's chair next year, the city state is expected to play a significant role in coordinating China's relations with the US and Southeast Asia.
2. China enforces UN economic sanction on North Korea

China is under increasing international pressure to intervene as North Korea's neighboring country and main trading partner. Complying with the UN Security Council sanctions against Pyongyang for its latest launches of missiles, China has stopped banks from working with North Korea as well as closed down all the North Korean businesses in the Chinese territory from mid-September. Accounting for about 90% of North Korea's foreign trade, while China's corporation is considered key to the actual enforcement of the UN sanctions and in facilitating the US government's effort to end Pyongyang's nuclear and ballistic missile programs, it is in no easy position to maneuver between North Korea and the US. According to a Reuters article, some anonymous US officials have pointed out that China's priority is to prevent political collapse on the Korean peninsula which might push a large population of refugees into northeastern China. Despite the international community's high expectation of China in enforcing the sanctions, scholars have commented that it is unlikely for China to make any major impacts.
CHINA – SOCIETY
1. Branch of Chinese think tank established in Hong Kong

The Chinese Academy of Social Sciences (CASS), the state's top research and advisory body, has recently established a research institute in Hong Kong. Registered as the Chinese Institute of Hong Kong, commentators have suggested that the local branch of the Chinese think tank is expected to foster academic exchange between mainland China and Hong Kong as well as collect data concerning the city's development.
2. China's first textbook for schoolgirls attracted criticisms from feminist groups

The Shanghai Education Publishing House has published China's first textbook for primary schoolgirls Huayang Nuhai (花样女孩) on 27 September. Different from the portrayal of "traditional" gender roles that appeared in most school textbooks, Huayang Nuhai highlights that it is written from the perspectives of schoolgirls and provides unconventional advice such as choosing cosmetic products and fashion apparels. Prior to Huayang Nuhai, the press also published a textbook for primary schoolboys, XiaoXiao Nanzihan (小小男子汉), last year, which attracted criticisms from Chinese feminist groups for its promotion of gender stereotypes.
3. Wolf Warriors 2 became the highest-grossing film after twelve days of release

Praised for its patriotic plot as well as the visual effects and action scenes that are comparable to Hollywood productions, Wolf Warriors 2 became a huge commercial success in China earning CN¥5.286 billion since its release on 27 July. Depicting the former Chinese army, Leng Feng, as the heroic figure who volunteers to evacuate Chinese nationals in an unnamed African country during civil war, the film is popular among Chinese audience for its representation of China's growing military and foreign power. While some critics praised the film for its promotion of Sino-African solidarity, many others were critical of its chauvinism and patronization toward African people.
CHINA – ECONOMY
Standard & Poor's lowered China's credit rating
On 21 September, Standard & Poor's downgraded China's sovereign credit rating from AA- to A+, due to the country's rising debts and the rapid credit growth that diminished financial stability. The Chinese finance ministry considered the first downgrade since 1999 a wrong decision that ignores the country's development potential as the second largest economy in the world. A day after downgrading China's credit rating, the US rating agency also lowered Hong Kong's from the highest AAA to AA+, due to the city's strong institutional linkages with China. Given Hong Kong's advanced track record in risk management, financial professionals have advised the public not to worry about the adjustment.
HONG KONG – POLITICS
Banners and posters advocating for Hong Kong independence on university campuses sparked conflicts between local and mainland students
Partly in support of the recent jailing of the three Umbrella Movement leaders and 13 land rights activists, banners and posters advocating for Hong Kong independence were publicly displayed at the Chinese University of Hong Kong – and later at other universities in Hong Kong – in early September. The incident has sparked a series of pro- and anti-independence protests among local and mainland students. On 16 September, the heads of ten local universities published a joint statement condemning their students' advocacy, on the basis that the Basic Law states that Hong Kong is an inalienable part of China. Given the Basic Law also protects the freedom of speech for Hong Kong residents, the incident has moreover animated heated debates over the rights of expression even within the university administration. While Peter Mathieson, vice-chancellor of the University of Hong Kong, clarified that he has never referred to the discussion about Hong Kong's independence as an abuse of freedom of expression, Arthur Li, chairman of HKU's governing council and notable pro-Beijing figure, commented that the independence advocates are "losers" who are academically inferior to the mainland students.
TAIWAN – POLITICS
1. Taiwanese pro-democracy activist Lee Ming-che pleaded guilty to subverting the Chinese state

Having been detained by the Chinese government since entering mainland China from Macao in March 2017, Lee Ming-che, Taiwanese pro-democracy activist and former worker for the Democratic Progressive Party, was brought to trial in Hunan Province on 11 September. Arrested on charges of subverting state power for promoting multi-party rule on social media, while Lee has pleaded guilty in the hearing, his wife, Lee Ching-yu, warned before the hearing that he may be pressured into admitting the charges. The trial has provoked outrage in Taiwan where the Tsai administration is criticized for its low-key stance.
2. Google has acquired part of the HTC's smartphone business to benefit its hardware development

On 20 September, Google announced to acquire a part of HTC's mobile division team for USD$1.1 billion in order to bring more hardware expertise to its mobile technology development. Due to the growing competition in the smartphone business and the rise of China-based companies such as Xiaomi and Huawei, the Taiwan-based company's market share has dropped from 10.7% in 2011 down to the present 0.68%. Google has hired 2,000 out of the 4,000 employees from the research and development team, as well as bought a non-exclusive license for HTC's intellectual property. The Taiwan-based company is expected to continue to develop and support its virtual reality headset business.