Associate Researcher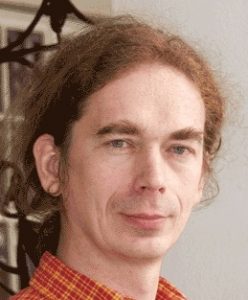 Contact
Email: [email protected]
Affiliation
Associate Researcher, French Centre for Research on Contemporary China (CEFC, Taipei).
Research fields
Taiwan, Penghu, Kinmen and Mazu.
Study Area:
Cultural anthropology.
Research topics:
Funerary and epigraphic practices on Taiwan, Penghu, Kinmen et Mazu: Digital documentation, cultural heritage preservation and research on the origin, the transformation and the perception of traditions.
Curriculum
Positions Held
2013: Associate Professor at National University of Kaohsiung, Taiwan
2004-13: Assistant Professor at National University of Kaohsiung, Taiwan;
2001-04: Senior Researcher at the European Academy (EURAC), Bolzano, Italy;
2000-01: Post-Doctoral Research Fellow at the Institute of Information Science, Academia Sinica, Taipei, Taiwan;
1999: Post-Doctoral Research Fellow at the Institute of Linguistics, Academia Sinica, Taipei, Taiwan;
1999: Visiting Researcher at the Academy of Sciences, Moscow, Russia;
1997: Ph.D in Machine Translation at the University of Saarland;
1995-98: Researcher at the University of Saarland, Germany;
1993-95: Lecturer at the University of Saarland, Germany, department of Translation Science;
1992: Propaedeutic in Slavonic Languages;
1992-94: Lecturer at the University of Saarland, department of Romance Languages;
1991-98: Lecturer at the Universities of Metz, France and Nancy, France, in Programming, Computational Linguistics and Machine Translation;
1991-98: Researcher at IAI, Institute for Applied Information Sciences at the University of Saarland;
1991-92: Slavonic Languages at the University of Saarland;
1990: ERASMUS, Linguistics at the State University of Palermo, Italy;
1990: Master diploma in Computational Linguistics of the University Paris VII, France;
1989: Master diploma of the E.H.E.S.S (Ecole des Hautes Etudes en Sciences Sociales, Paris, France, with a longitudinal comparative study of Dutch and French toddlers, focusing on the influence of the mother language on the development of the syllable structure;
1989-90: Professional Singer in Synagogues, Paris, France;
1988: Trainee at a school for hearing impaired children, Rotterdam, The Netherlands;
1988-90: Computational Linguistics at Paris VII, France;
1987-89: Psycholinguistics at the E.H.E.S.S in Paris, France;
1986: Propaedeutic in Psychology;
1986: Assistant in Kindergarten, Utrecht, The Netherlands;
1985-87: Psychology at Rijksuniversiteit Utrecht, The Netherlands
Publications and Conferences
Selected Publications:
Oliver Streiter and Yoann Goudin. (2014) "Extracting Family Genealogies from Taiwan's Tombstones for a Study of Historical Changes in Tombstone Inscriptions" International Journal of Humanities and Arts Computing, March 2014, vo. 8, No. supplement : pp. 49-83
Oliver Streiter and Yoann Goudin. (2013) "The Tanghao on the Tombstones of Taiwan and Penghu: The Statal Recuperation of Tactics for the Creation of a National Space. Oriental Archive 81, pp 459 –494, 81. 459-494.
Oliver Streiter, Yoann Goudin, Chun (Jimmy) Huang, Ann Meifang Lin (2012) "Matching digital tombstone documentation to unearthed census data: surveying Taiwan's family names, ethnicities and homelands" International Journal of Humanities and Arts Computing, March 2012, vo. 6, issue 1-2, pp. 57-70
Conferences and Seminars
DRGT 2016 : Second Workshop on Documenting and Researching Gravesites in Taiwan: Reaching out to the Han Sphere. 第二屆研究、紀錄台灣墓地:與漢文化圈之溝通
DRGT 2011 : First Workshop on Documenting and Researching Gravesites in Taiwan